Tae Kwon Do Classes in Walkertown
With Young Yu Tae Kwon Do in Winston-Salem, you will experience a unique approach to self-defense and exercise that benefits the body, satisfies the mind and empowers you to conquer your goals.
Become confident, control your weight, and enhance endurance, strength and overall fitness while developing effective and practical self-defense skills at the best school for Tae Kwon Do in the Winston-Salem area.
Take The First Step To Improving Your Future!
Tae Kwon Do began 2000 years ago as a form of military training, developed into an Olympic sport and has now evolved into a unique and fun form of fitness and self improvement. Our incredible staff will teach you punches, kicks and defenses along with stick fighting, knife throwing, and free sparring that will get you confident so you can protect yourself in any situation.
Since 1972, Young Yu Tae Kwon Do has been providing superior Tae Kwon Do instruction throughout Winston-Salem, Clemmons and Stanleyville. With many years of experience, our martial arts instructors are able to provide black belt training and much more. Our Tae Kwon Do classes are designed to provide men and women with the knowledge and tools to not only become excellent martial artists, but become great people as well.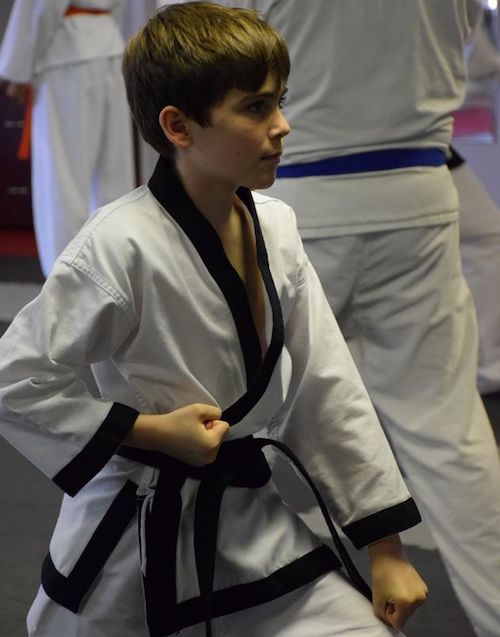 Learn The Very Best Tae Kwon Do In Winston-Salem By Enrolling Today!
Don't hesitate a moment longer. To learn more about Young Yu's Tae Kwon Do classes just fill out the short form on the side of this page and have information immediately sent to your inbox.
Benefits of Walkertown Tae Kwon Do
Learn Effective Tae Kwon Do Techniques
Learn Self Defense
Improve Your Physical Fitness
Free Sparring
Develop Better Character
Improve Your Confidence
Increase Self Control & Discpline
Respect